Available for:-
Children's Shows
Schools
Close-up
Family Shows
Balloon Modelling


For details on availability, bookings, fees etc contact Paul Gomac at Paul.Gomac@tesco.net or Telephone (028) 8676 4165






A Children's Magic Show which includes slapstick/situation comedy, magic, audience participation and balloon modelling

Although this show has been arranged especially for children from the very young to their early teens, it can be enjoyed by children of all ages, from 5 to 95. This show is flexible enough to be performed in most venues, from a small hall (without stage or curtains) to a large stage.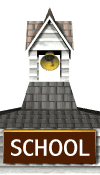 This show has been arranged especially for primary school children, and designed to encourage the children to interact with the performance as they try to 'catch Paul out'. It contains audience participation, comedy, balloon modelling, and magic resulting in a very entertaining show.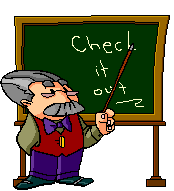 The show can be performed in any Assembly Hall, Canteen or Large Classroom, with or without curtains, stage etc. It is self-contained, lasts between 45 and 60 minutes and requires very little time to set up prior to the performance. As the show is performed in the school itself, this eliminates all the problems and costs of transporting the children to another venue, and means all the pupils can attend, not just a few classes.


The show can be used as an treat for the pupils, or as a fund raising event, during or out of school hours.

Close-up, also known as 'Table Hopping', this is a brand of magic which is performed to small intimate groups of people using items such as cards, coins, dice, etc.
Close up magic is the fastest growing form of magical entertainment today and is always popular with any audience.

Here the audience are only a few feet from the performer usually at a table after they have had a meal or similar setting. Suitable for hotels, restaurants, 'corporate functions' etc.



Family Shows
Very often an audience has a combination of adults and children. Paul has mastered the ability to present a show that will entertain audiences of all ages.

The show is a mixture of magic, situational comedy etc., sophisticated enough for the adults yet 'clean' enough for the kids.

This show is suitable for all the family with something for everyone, either as a one hour show, or as a 15-20 minute act that fits easily into any variety show.

Balloon Modelling.
This is not magic but the dexterous twisting of inflated balloons into shapes which resemble animals, birds, etc.

Very popular with children and is great for Hotels, Restaurants, fetes, festivals, carnivals and other such events.