Click here for photographs of Magical events in Ireland. (Note - These photographs will only be of interest to the Magical fraternity)
| | |
| --- | --- |
| Above;- Paul 'road testing' (or is 'field trials') one of his creations, Ireland's first Flea Circus. | The Flea Circus in action. |
(L-r) Paul Gomac, (Secretary of the International Brotherhood of Magicians Irish Ring); Mrs Cynthia Neptune, (President of the International Brotherhood of Magicians British Ring); George Bleeks, (Secretary of the Ulster Society of Magicians) and Des Glass (President of the Ulster Society of Magicians); pictured at the Ulster Society of Magicians Annual Dinner in Holywood, Co Down

A section of the crowd at one of Paul's recent performances in Omagh, Co Tyrone.
Paul Gomac and world renowned Mentalist Max Maven.
Paul and Chuck LeFever from Hollywood (California not Co Down)
Paul Gomac with Peter McCahon (Aka "Papa" from Monkey Magic)
Paul Gomac and Alexander Proctor, President of the Scottish Conjurers' Association.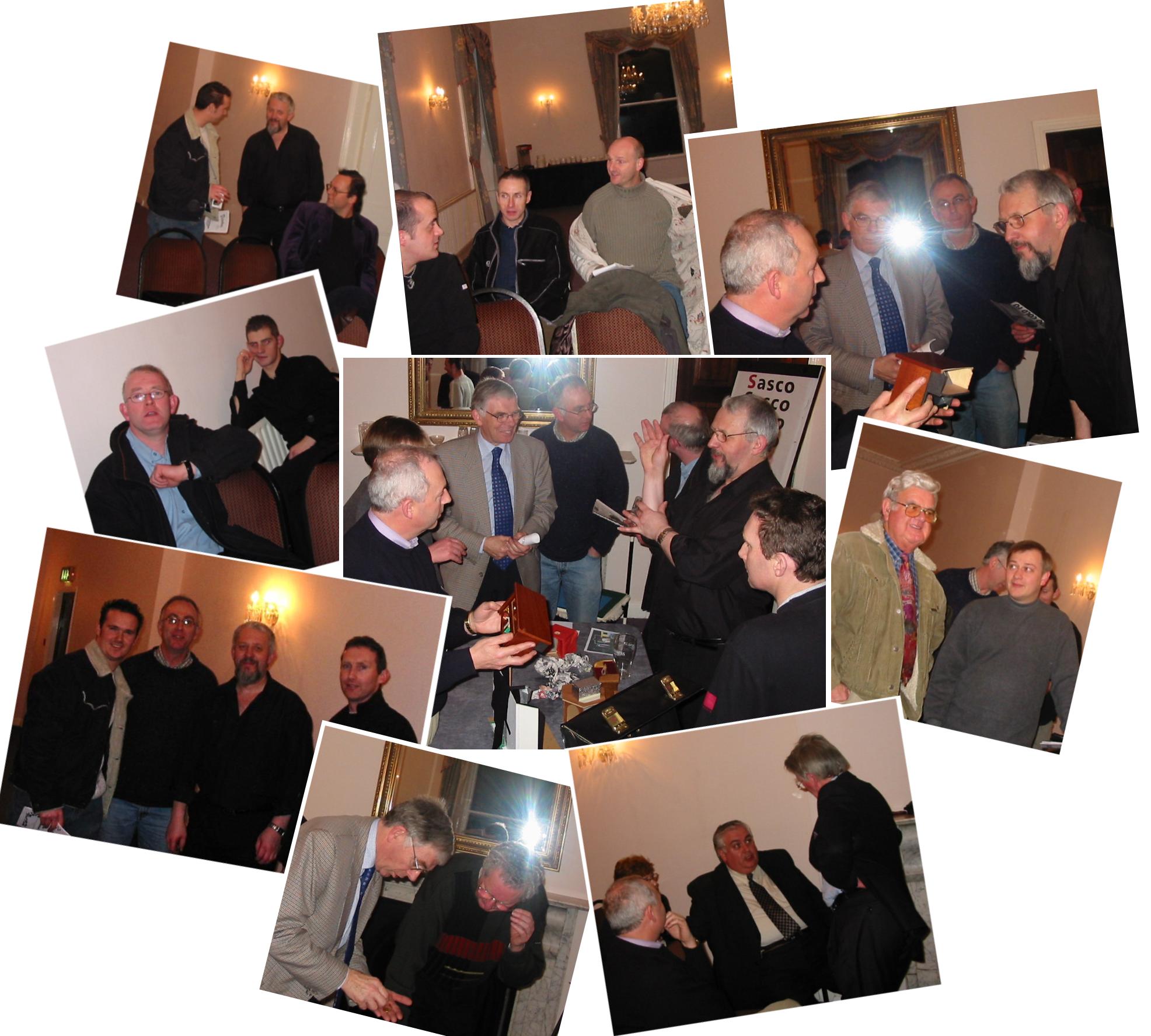 (Above and below)
A selection of photographs taken at Paul Gomac's lecture in Limerick.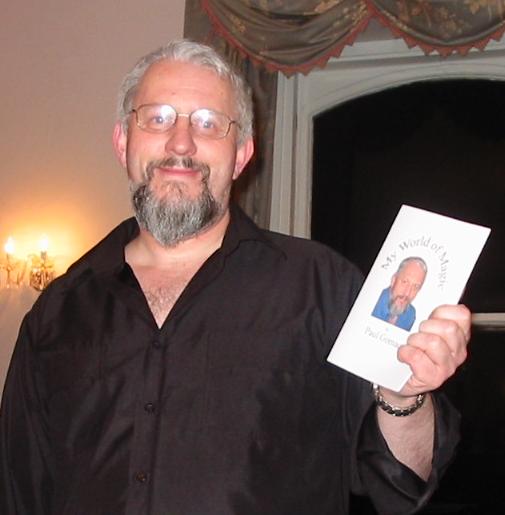 (Right) One of the publicity photographs that Paul took for "A Fairy's Tale." Paul created a number of unique Illusions for the show.
Paul pictured on location while filming one of the scenes for the popular Northern Ireland comedy series "Give my head peace".
The two Paul's, Paul Gomac and Paul Daniels.
Paul and the legendary Harry Blackstone (Jr)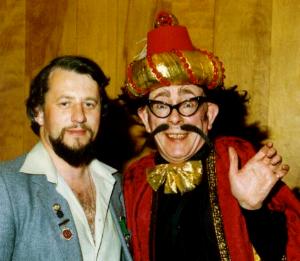 Paul with Ali Bongo.
Paul in full period costume during the filming of "God's Frountiersmen".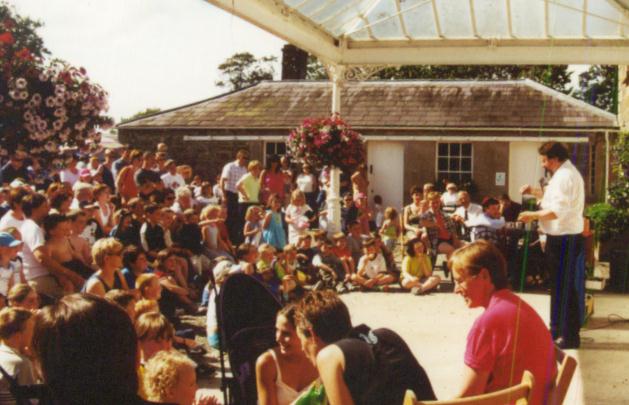 Paul entertains the visitors at 'The Argory'
(A national Trust Property in Northern Ireland)