The Ulster Society of Magicians, Belfast.
There was weird goings on at the Lyric Theatre, Belfast at the weekend when Magicians from all over the UK gathered for a lecture by World Renowned Mentalist Max Maven. The lecture was organised by the Ulster Society of Magicians and this was Maxs first visit to Ireland.
Max Maven has published over 1700 creations in the conjuring literature, and been an advisor to over a hundred television shows. As a consultant he has worked with David Copperfield, Siegfried & Roy, Doug Henning, Penn & Teller, Lance Burton, and many others. He has also directed revue shows for several major American gambling casinos.
He has appeared on hundreds of television and radio programs, top talk shows and variety specials around the world including the Best of Magic series and The World's Greatest Magic, both of which were broadcast in the UK.
In 2000, he received the "Best Mentalist" prize. He has also received multiple awards from the Society of American Magicians and the International Brotherhood of Magicians. In 1988 he was presented with the Tenkai Prize, the highest award in Japanese magic; this was the first time this honour was ever given to a foreign artist. Max was also named Lecturer of the Year by the Academy of Magical Arts at the Magic Castle in Hollywood.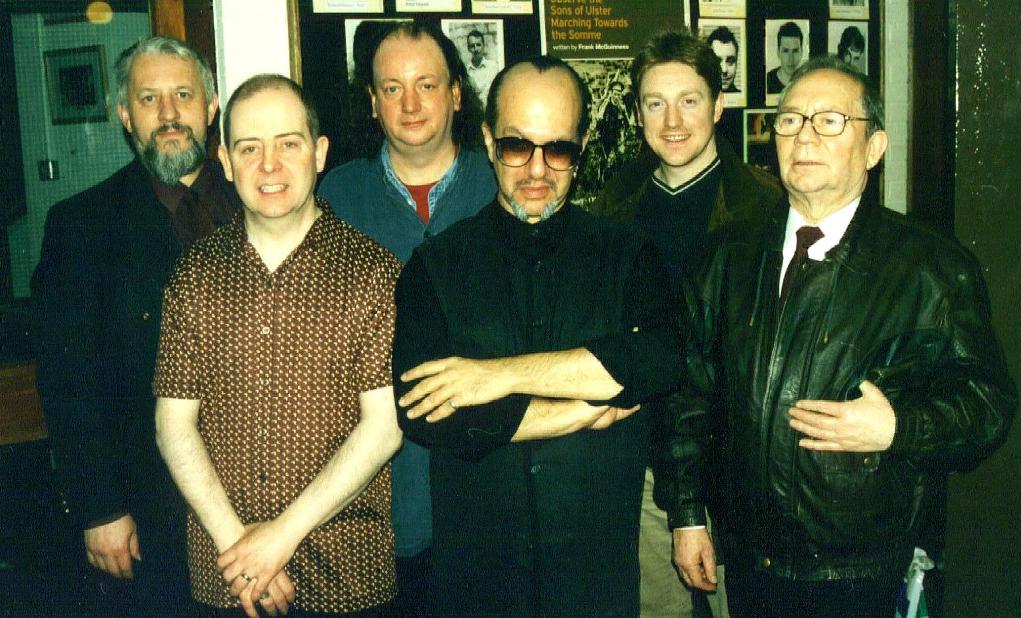 Above;- Max Maven with some of the committee members of the Ulster Society of Magicians, pictured at the Lyric Theatre, Belfast.
(Left-right) Paul Gomac (Registrar/Press Officer); Alan Kennedy (Chairman); George Bleeks (Secretary); Max Maven; Paul 'Bosco' McEneaney (Committee member); Jim Harvey (Treasurer).
Below;- Max in action during his lecture for the Ulster Sociery of Magicians in Belfast.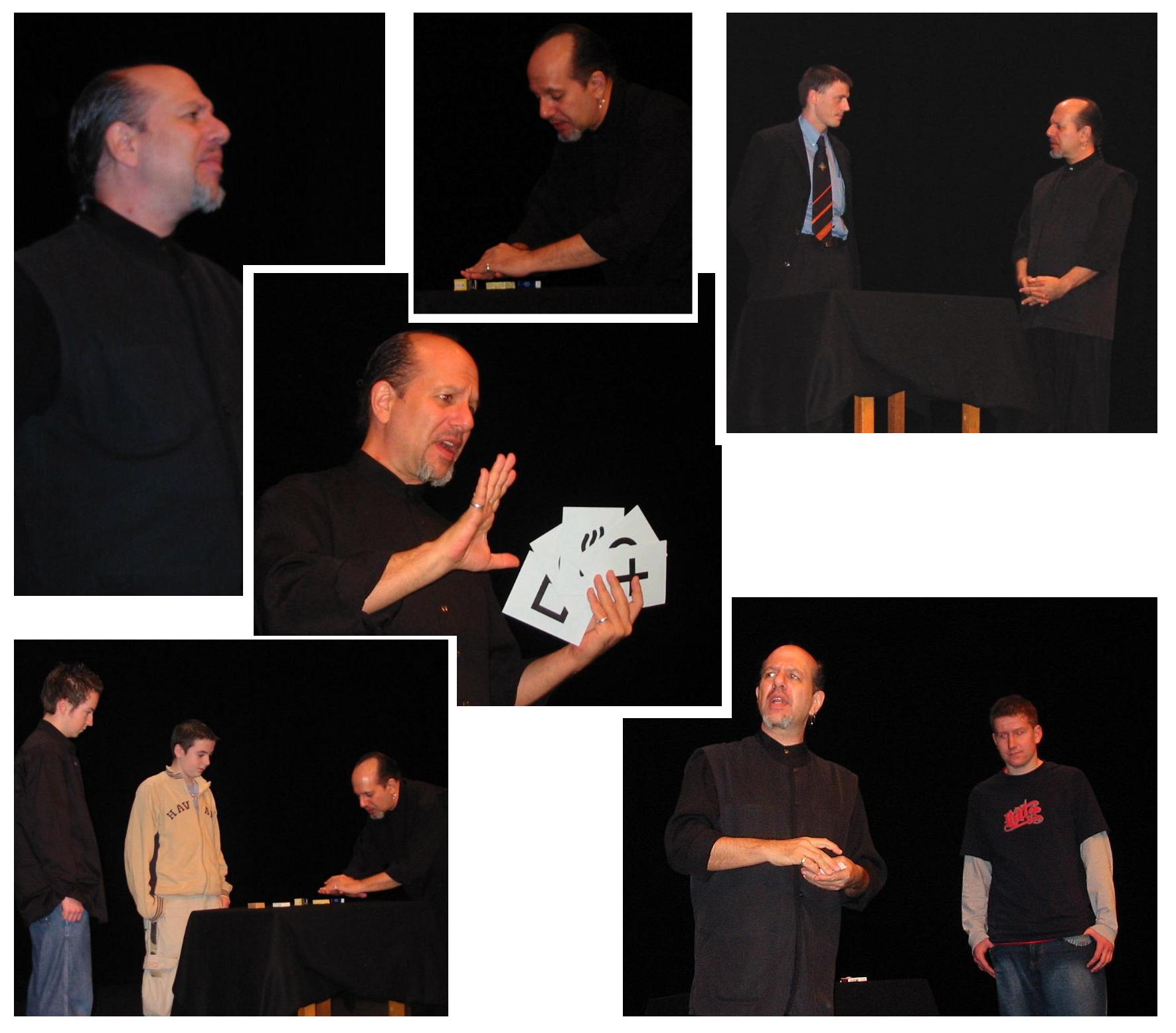 Below;- Just a few snaps that were taken at the Max Maven lecture.