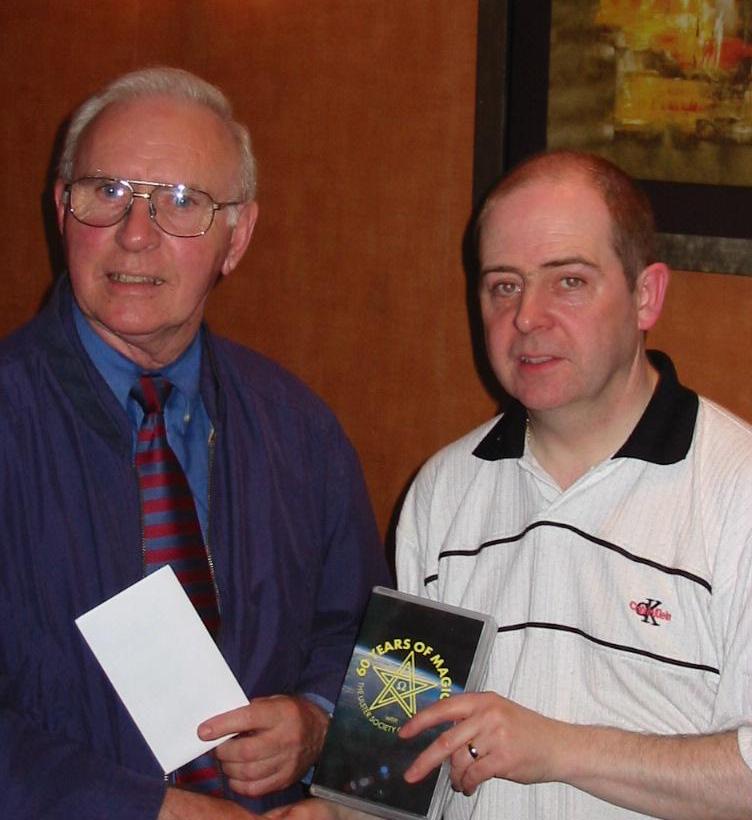 The U.S.M.'s new Video "60 Years in Magic" is now complete and just before the workshop Jack Johnston (left) officially handed it over to the Ulster Society of Magicians Chairman Alan Kennedy.
The video (which runs for just over 21/2 hours) is the end result of over a year's hard work by U.S.M. member Jack Johnston (Director, Producer, cameraman etc) and as well as recording 'a year in the life of the Society' contains interviews with members, Past President Billy McComb (yes the one from the Magic Castle in Holywood) old film clips etc and even has some magic thrown in for good measure.Well done Jack.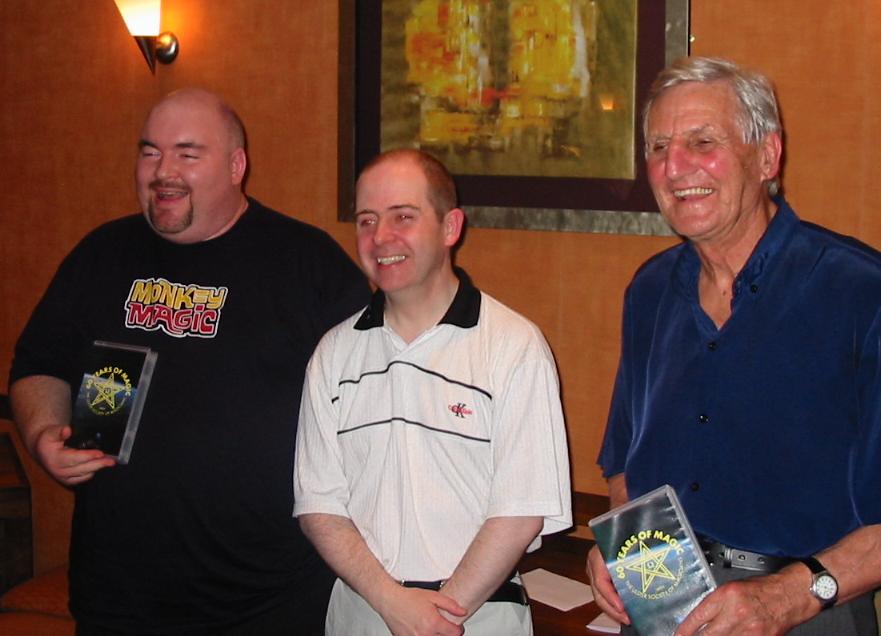 Society Chairman Alan 'can I get a word in please Billy' Kennedy (Centre) presented copies of the U.S.M. Video to Guests Peter McCann (London) and Bill Morgan (New Zealand).
(Below) Just a few snaps that were taken during the workshop