Lecturers
The lecturers were Tony Thursby, Joe Riding and the 'Twisting Twins'.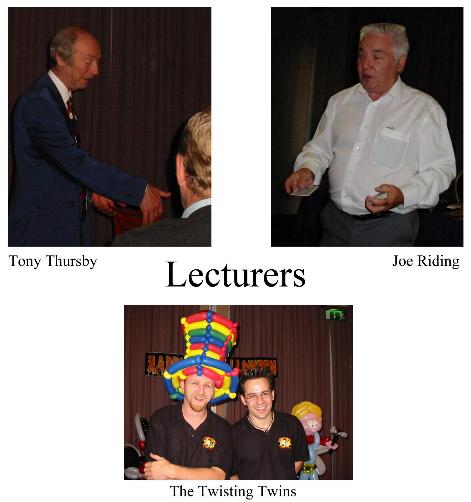 Stage Competition
Five acts entered the competition which was won by Ken Little, Runner Up was Fred Corvenieo.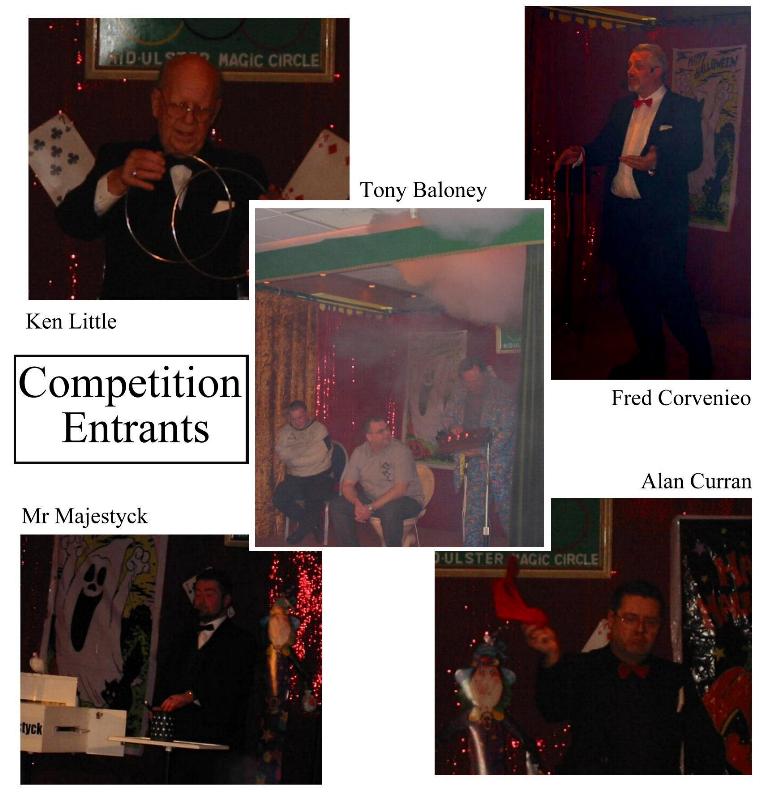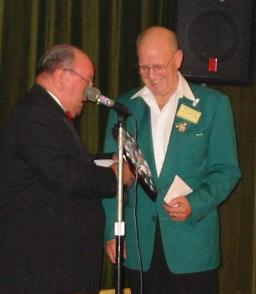 Joe Glover presents the trophy to Ken Little, Winner of the competition.
Gala Show
The evening closed with an 'International' Gala Show, with Tony Thursby (Ireland) Paul Gomac (Northern Ireland) and Joe Riding (England).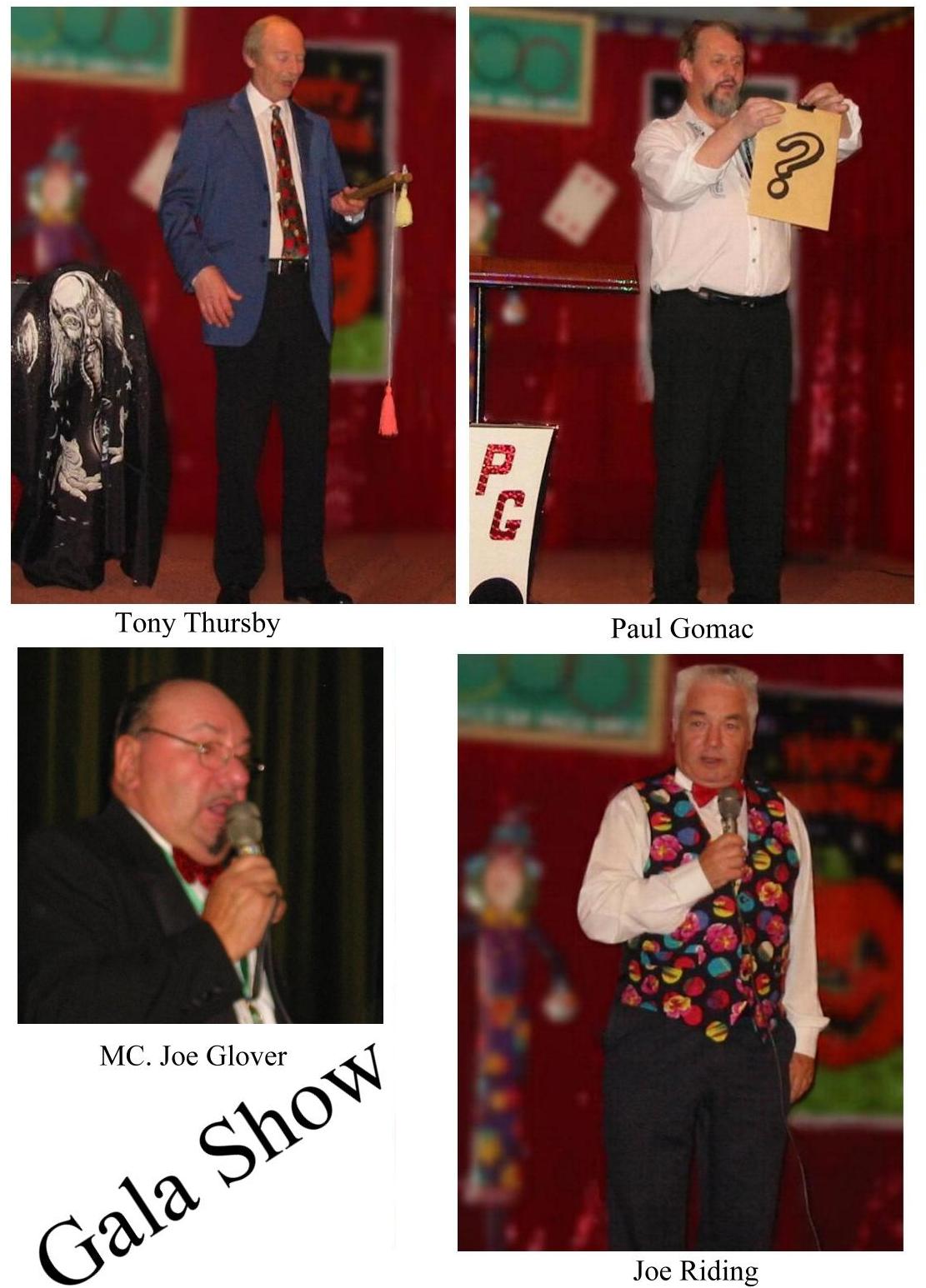 Just a few other shots that were taken throughout the day.
During the Competition, Tony Baloney's 'explosive ' act almost caused an evacuation when smoke from his 'Exploding Toilet Seat' set off the hotel fire alarms.
Fred Corvenieo (the following act) carried on regardless until the smoke cleared.